Poem: Confusion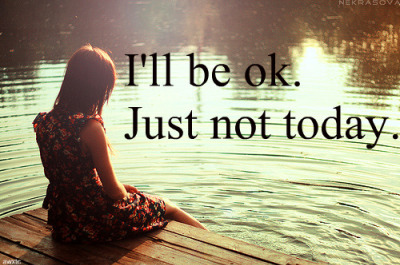 I hate you. I hate you. I hate you.
I just freaking hate you.
And then you give me that crooked smile,
Ask me again and again, "Why do you say that?"
I feel like going and banging my head against the wall,
Wondering if watching me hurt myself,
If you ever spied my heart bleeding, you would realize
Why I keep up this constant refrain of saying "I hate you"
Because you've taken away my space, you've taken away that comfortable zone,
Where I could once tell you how much I love you and how much you mean to me.
Now we speak to each other, and we laugh at each other.
We laugh with each other. Even now we share stories which were supposed to be buried,
Even now my heart skips a beat every time I see your name.
And I still wonder
why
you have to deny the truth which is staring back at your face.
I wonder why you save your own feelings by being so horrible to me...
You are so sweet to me, you almost drive me up the wall.
And loving you is like trying to be with someone who's only going to make me fall,
Harder each and every day - but without a single intention of ever catching me.
Maybe one day I'll fall so hard I'd break my neck and die,
Perhaps then you'd notice what went went wrong and you'd tell me why,
You had been this mean to me for so many days on end.
Why you had led me to believe we are more than just friends.
Oh God, you don't know how much I hate you. And you never will too.
Because despite hating you so much, I'm still in love with you.